Deep Dish Pizza Delivery in Morton Grove, IL
Have our famous Chicago Deep Dish near you delivered!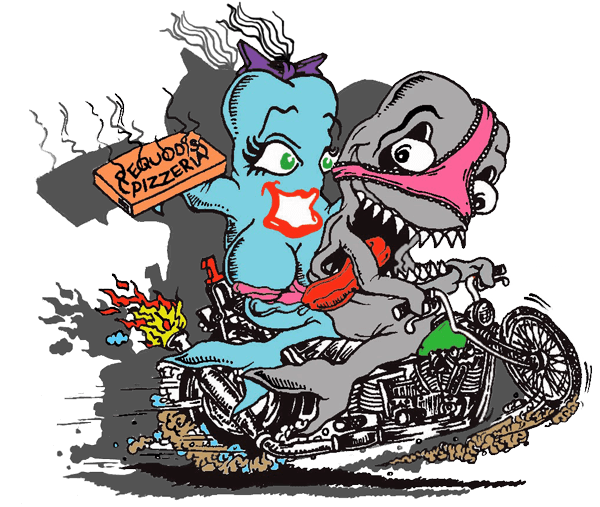 Delivery charge base price varies depending on the city which you are located.
Extra Delivery Charge – based on total amount of the order:
$100 – $150 = $5.00
$150 – $200 = $8.00
$200 – $300 = $10.00
$300+ = $15.00
Morton Grove Pequod's Pizza has a large delivery zone that encompasses many cities.
Listed below are the cities that we deliver to. Please note that our delivery zone does end in the middle of some cities. Unfortunately we cannot make it to every address in the given cities. Please call us to find out if your address is in our delivery zone.
Cities
Morton Grove, Skokie, Niles, Village of Golf, Glenview, Northfield, Lincolnwood, Park Ridge, Wilmette, Evanston, Edgebrook, Winnetka.
Pequod's Morton Grove  SUBURBAN Drop Off
 pequod's DELIVERY range has extended thanks to our partnership with dwell social!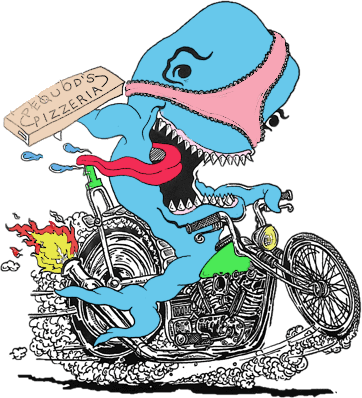 We are open
Monday – Thursday: 11:00am – 10:30pm (Pan Pizza Cut Off Time 10:10pm)
Friday: 11:00am – 12:30am (Pan Pizza Cut Off Time 12:10am)
Saturday: 12:00pm – 12:30am (Pan Pizza Cut Off time 12:10am)
Sunday: 12:00pm – 10:30pm (Pan Pizza Cut Off Time 10:10pm)
If you're in the Morton Grove area and searching for something to order for dinner tonight, then look no further. Pequod's Pizza offers home delivery of your favorite pan-style deep-dish pizzas and other items on our menu. Thanks to a partnership with Dwell Social, we're glad to have expanded our delivery range. You can take advantage of our extended range and enjoy our famous food in the comfort of your own home.
A delivery fee will be charged based on your address. Please make note that our pan pizzas arrive uncut to ensure they come to you as hot as possible. If you wish to have your pizza cut, note it online or when you phone in your order.
About Pequod's Pizza
Although Chicago-style pizza is a controversial topic for most food lovers, there's one thing they can all agree on, Pequod's Pizza is delicious. We're known for our pan-style deep-dish pizza with a caramelized crust. Pequod's has been a staple in the Chicago pizza scene for 40 years, and our unique pizza recipe has yet to be duplicated.
From the crunchy crust, thick cheese, sauce, and all your favorite toppings, our pizza is truly one of a kind. Sharing our food with people gives us joy, and we're glad to be able to expand our delivery area and provide nationwide shipping.
Pequod's Pizza Morton Grove Delivery Zones, Hours, and Charges
Morton Grove is a new addition to Pequod's Pizza delivery zone. Our delivery area is large and encompasses many cities, including:
Morton Grove.

Skokie.

Niles.

Village of Gold.

Glenview.

Northfield.

Lincolnwood.

Park Ridge.

Wilmette.

Evanston.

Edgebrook.

Winnetka.
Please remember that we may only be able to deliver to some addresses within the Morton Grove delivery zone. If you want to find out whether we can deliver, call us at 847-470-9161, and someone will be more than happy to help you.
There are also extra delivery charges based on the amount of your order:
$100-$150 = $5.00.

$150-$200 = $8.00.

$200-$300 = $10.00.

over $300 = $15.00.
We're open at the following hours to serve you better:
Monday through Thursday from 11 a.m. to 10:30 p.m. (pan pizza cutoff time: 10:10 p.m.).

Friday from 11 a.m. to 12:30 a.m. (pan pizza cutoff time: 12:10 a.m.).

Saturday from noon to 12:30 a.m. (pan pizza cutoff time: 12:10 a.m.).

Sunday from noon to 10:30 p.m. (pan pizza cutoff time: 10:10 p.m.).
Our Menu
You can order our entire menu for delivery in Morton Grove. Whether you're hungry for a pizza or a sandwich, or you're feeding a crowd and need appetizers and desserts, we've got you covered.
Our delivery menu includes the famous Pequod's pan pizza, available in a personal 7-inch, small 10-inch, medium 12-inch, and large 14-inch. Topping choices include:
Meatball.

Italian beef.

Fresh basil.

Giardiniera.

Anchovies.

Pepperoncini.

Pepperoni.

And much more.
Pastas:
Appetizers:
Cheese garlic bread.

Wings.

Fried zucchini.

Wings.

And many more options.
You can also opt for one of our sweet treats for dessert. We have cheesecake, chocolate lava cake, and a variety of brownies. Looking for something you don't see here? You can view our full menu online at any time.
Our Famous Caramelized Crust
Pequod's Pizza gained a quick cult following thanks to our caramelized crust. We use a thick layer of mozzarella cheese on our deep-dish pan-style pizzas, forming a delicious edge for a crust like nothing you've ever tasted. The flavor continues from the crust to the center with a savory sauce and just about any topping. Pequod's Pizza is a favorite spot for many Chicago and Morton Grove citizens — order for delivery and try our famous caramelized crust for yourself today.
Now Offering Frozen Pizzas
Maybe it's the beginning of the week, and when you sit down to plan your dinner menu for the next week, you draw a blank. Perhaps someone reminded you of Pequod's Pizza, but you've already cooked dinner. Sporting events, work functions, whatever it may be, we know that your life is busy. That's why we're now offering frozen pizzas available for pickup and delivery in Morton Grove and the surrounding cities. When craving a Pequod's Pizza, you can have it in only minutes, fresh from your oven.
Ship Our Famous Chicago Deep-Dish Pizza Nationwide
If you're not located in our Grove Pizza delivery area or want to send some of our famous Chicago deep-dish pizza to a friend or family member, we can now offer the ability to ship our pizzas nationwide, thanks to Goldbelly. These pizzas will be cooked fresh in our kitchen with whatever toppings you want, frozen, packaged, and then shipped to your kitchen table. You can get the authentic Pequod's taste and caramelized crust from coast to coast.
Pequod's Pizza is one of the latest food delivery options available via Goldbelly. Now it's easy to get your favorite Chicago pizza wherever you need it. Whether you're local, shipping to friends and family, or have heard about us in the media. We've been featured in The Chicago Tribune, USA Today, Newsweek, and on the Food Network. Our pizzas can be delivered straight to your door with free shipping.
You can order a set of two, three, or four pizzas. Two deep-dish pan-style pizzas will cost you $85.95 shipped, a three-pack will cost you $109.95, and a four-pack is available for $129.95. You no longer have to regret living away from Chicago, and you can make your family feel a little closer to home with our convenient delivery via Goldbelly.
Order Morton Grove Delivery From Pequod's Pizza
Since 1970, Pequod's Pizza has been serving its famous Chicago-style pizza with its caramelized crust edge. This small neighborhood eatery is proud to offer our customers in the Morton Grove area convenient online ordering and delivery right to your door. Whether you're a fan of our classic pan-style pizza or an item from our expanded menu, such as our thin, savory crust, you can order online or call us at 847-470-9161. If you want to visit our restaurant in person, we're at 850 Fernald Ave. in Morton Grove, Illinois.