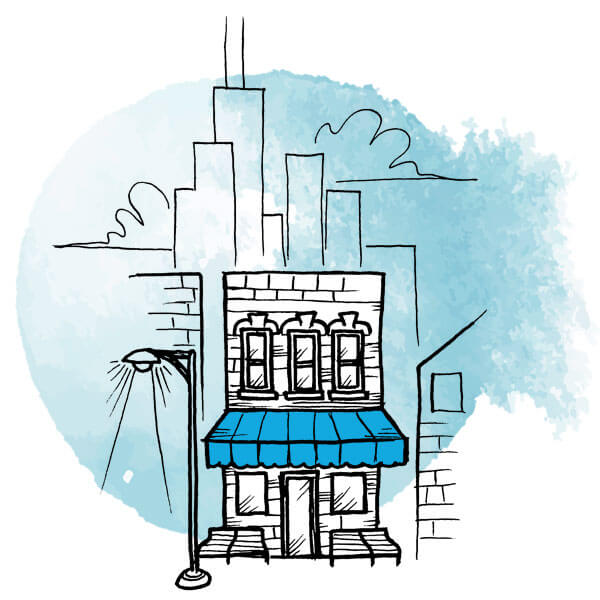 2207 N Clybourn Ave, Chicago, IL 60614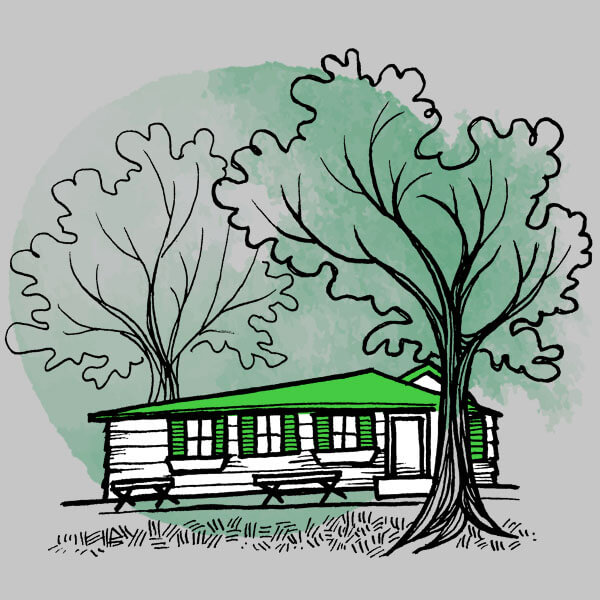 8520 Fernald Ave, Morton Grove, IL 60053
The year was 1970. Hidden away on Fernald Avenue in Morton Grove Illinois, Pequods Pizza started a cult following for its pan style pizza with a "caramelized crust" edge.
Locals enjoyed the hometown pizzeria for its unique atmosphere and great deep dish pizza. In June of 1986 the original owner sold the pizzeria, leading to a rebirth. New leadership has reinvigorated the restaurant. The menu expanded and a savory thin crust pizza was added to the fabled pan pizza. As word of mouth popularity grew, Pequod's became the best known secret for pizza in Chicago's northwest suburbs. Many of the faithful continue to make pilgrimages to Pequods even after moving from the Chicago area. January 1992 began a new chapter in the Pequod's legend. In response to the pleading of many faithful customers, Pequods opened in the Lincoln Park neighborhood of Chicago. Thanks to the enthusiastic patronage of loyal customers, Pequod's began to build a new cult following in the Windy City, quickly becoming known for late night pizza and delivery of their world class deep dish pizza.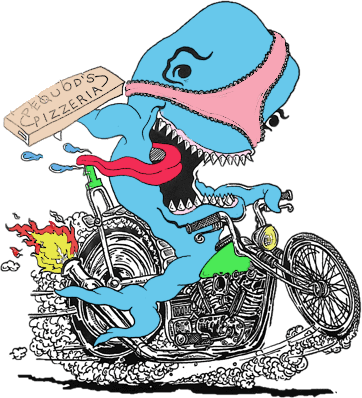 Our Famous Caramelized Crust
Pequod's Pizza developed a cult following by serving pan-style pizza with a "caramelized crust" edge. Mozzarella cheese is cooked along the edge of a cast-iron pan creating a crust unlike any other.
We hope the flavor will blow you away with our savory sauce and flavorful toppings. We choose the best quality meats and cheeses, so you never have to skimp on delicious options. How do you find the best pizza in Chicago when there are so many choices? Consider stepping out of your common go-to spots downtown and head to Morton Grove for something a little different. Pequod's is the favorite pizza place of many Chicagoans.
Yes, you will have to wait because we're always poppin', so start your night early. After all, a slice is so good it's worth the wait! Just plan to arrive before you're too hungry. Aim for our deep dish pizza or try the pan pizza in your neighborhood with your friends after a busy Friday in the office. We have great prices, especially during our Chicago lunch specials throughout the week. Enjoy a 7-inch personal pan pizza and cheap add-ons like your favorite soda or a simple lunch salad.
Visit Pequod's in Chicago and Morton Grove to try our famous deep dish with caramelized crust for yourself.
Chicago's Most Awarded & Recognized Pizza
Pequod's is regularly featured on food and restaurant television shows, in national print media and on food and travel features, as one of the Top 5 Pizzas in the United States. Pequod's has earned so many local and national "Best Pizza" honors that it's difficult to list them all. Families, couples, friends, colleagues, foodies and tourists from all over the world visit Pequod's to try our award-winning pizza.
    Our servers are always engaging and maintain that "Midwestern nice" that Chicago is known for. Stop in one of our locations and get to know your server or bartender at your local pizza restaurant. We'll serve a cold beer to help you wash down a magical slice (or two) of pizza as you make friends with our staff.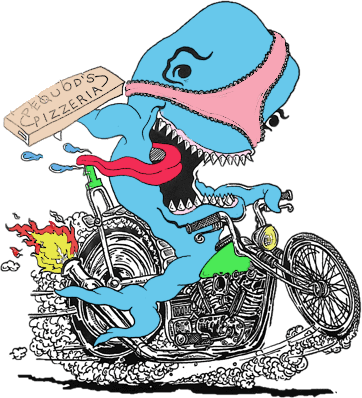 Whether you stop in for a slice at the Lincoln Park or Morton Grove location, you'll find good company and unique features in our pizza restaurant, like exposed brick and bar or table seating. Our old-style setting is perfect for trying a new dish and a great party venue to consider for catching up with friends, family, and colleagues. When visiting, be sure to consider different topping ideas and enjoy the various sauce options, including marinara, basil pesto, or roasted garlic herb olio. Have fun mixing it up every time you visit with different toppings, sides, and combinations.
Plan your next dining experience with us using a reservation request. If you want to order delivery or carryout, know that our pizza will arrive uncut to preserve quality and temperatures. Our delivery areas include most of northern Chicago. We offer deep dish pizza delivery if you live in Lake View, North Center, Logan Square, West Town, North Side, and Lincoln Park. Eat the whole pie, share with your neighbors, or bring Chicago's best pizza to your new neighbors who just moved in from another city or region. We have extended our suburban drop-off delivery range around Morton Grove thanks to our partnership with DwellSocial!
Chicago's Favorite Deep Dish Chicago Pizza
The average American eats 46 slices of pizza a year, but how many slices are people getting from Pequod's? As one of the top 5 pizza places in the United States, we love our pizza, and you'll love it, too! Craving just the right amount of cheese and caramelized crust? The high-quality ingredients are not limited to the Chicago pizza basics like pepperoni or sausage. Visitors love our caramelized crust and that we don't use an excessive amount of cheese on our Chicago deep dish pizza.
That Famous, Scrumptious, Burnt-Cheese Crust
When you order, your pizza will come out piping hot, gooey, and crispy — but never too hard or crunchy — and it will have a generous amount of toppings. Sometimes one slice is just enough due to the exceptional flavor and great balance of toppings and sauce. Chicago has many pizza joints to choose from, but whether you're local or just passing through, you'll find the best toppings and the yummiest experiences at Pequod's. Our unique pizza delivery process is worth every penny, and our rates are reasonable, even with delivery fees.
How To Order Your Pequod's Pizza
For starters, consider your crew and your favorite toppings. If you're coming in with your favorite tree huggers and vegetarians, you might want to skip our famous sausage and pepperoni and opt for mushrooms, green peppers, onions, and basil. Remember, the caramelized crust will bring you great joy for those days when nothing but deep dish and cheese will do. You can pick from premium toppings like Italian beef or meatballs, or choose our fresh Italian giardiniera relish, mild pepperoncini peppers, or fresh garlic. The perfect caramelized crust, also described as a "halo of goodness," leads to a wonderful meal that keeps our guests coming back regularly.
You know it's good when locals prefer it to the larger chains downtown. If you're looking for something a little different, consider our famous wings or pasta options. Pequod's loves serving up spaghetti, mostaccioli, ravioli, and tortellini in full or half order sizes to go along with your pizza and beer. If you order an entire pizza, you'll have leftovers to heat up throughout the week for lunch or a late-night snack. If you prefer a sandwich, consider the meatball or our Italian combo. For a lighter option, go for our signature Pequod's salad or a Caesar with that fresh parmesan.
PEQUOD'S RESTAURANT GROUP
© 2023 Pequod's Pizza