Order Deep Dish Pizza for Delivery/Pick-Up in Chicago, IL
Friday – Sunday all pick up orders will be available at Whale Tale 2211N. Clybourn Avenue Chicago, Illinois 60614
Pickup and Delivery Available
Ordering Chicago's Best Pizza has Never Been Easier
Friday – Sunday all pick up orders will be available at Whale Tale. This is only necessary during our busiest hours, so Friday and Saturday from 4 p.m. to 9 p.m. and Sunday from 5 p.m. to 8 p.m., your pick-up location will be Whale Tale 2211 N. Clybourn Avenue Chicago, Illinois 60614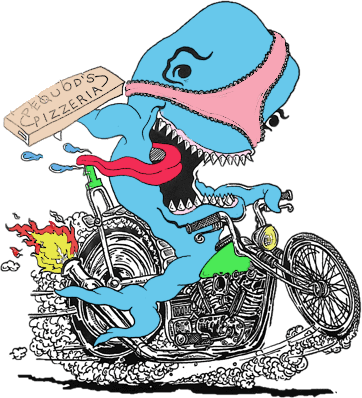 Pequod's Pizza Delivery
Delivering Our Award-Winning Pizza Anywhere in our Chicago Delivery Zone
When you want pizza from Pequod's but you don't feel like dining in, you can have your pie delivered. Although our delivery radius covers most of northern Chicago, you'll have to check our delivery map to ensure we can deliver it to your neighborhood. Some of the areas we deliver to include; Lake View, Lincoln Park, Near Northside, North Center, West Town, Logan's Square (or at least most of it).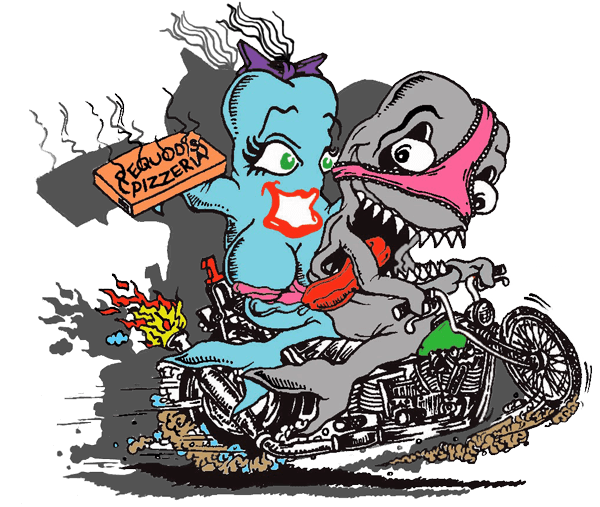 Charge for Nearby delivery (within 2-mile radius) = $5.95
 Standard delivery charge = $7.45
Extra Delivery Charge – based on total amount of the order:
Orders of $100 to $150 have an extra $2.25 delivery fee.
Orders of $150 to $200 have an extra $5.25 delivery fee.
Orders of $200 to $300 have an extra $7.25 delivery fee.
Orders over $300 have an extra delivery fee of $12.25.
We deliver Chicago Deep Dish Pizza near you
Monday – Saturday: 11am to 2am (Pan Pizza Cut-Off Time 1:40 AM) 
Sunday: 11am to 12am (Pan Pizza Cut Off Time 11:40 PM) 
You can order online or give us a call at 773-327-1512. Our delivery hours are the same hours that we're open, so you can satisfy your Pequod's craving seven days a week. Our pizzas are delivered uncut to help them stay hot and keep all their delicious flavor, but if you'd like us to slice yours for you, just let us know. We're always happy to accommodate.
*If you live near the fringe call and see if we can make it to you, we are accustomed to making reasonable exceptions.
To Ensure the Highest Quality Pizza, Pequod's Pan Pizza is Uncut
Pequod's is committed to providing the best pizza in Chicago. When our pan pizza is precut for delivery or pickup, it can affect the temperature and setting of the pan pizza. To make sure we continue to provide the best pizza in Chicago, Pequod's serves uncut pizza for all deliveries and pickups.
If you would like your pizza precut, just mention it during your order. Not a problem.
However, standard pickup and delivery pan pizza orders will be uncut to make sure you get the highest quality pizza in Chicago.
Shop Pequod's Pizza
Pequod's has been serving delicious pizza to Chicago residents for decades, and we believe that our loyal customers want to support us beyond just buying pizza. If this is you, check out some of our stylish merchandise such as T-shirts and beanies. Wearing our gear around town helps spread the word about our pizzeria and shows that you have good taste. We also have shot glasses for your over-21 friends, stickers you can put just about anywhere, and bottle openers you can take with you to your next party.
     Frozen Pizza Available From Pequod's Pizza
Another appealing option for many of our diners is our frozen pizzas. Yes, that's right, you can get Pequod's Pizza frozen so that you can enjoy it anytime, anywhere. We can ship our frozen pizzas nationwide through Goldbelly. This lets us cater to visitors who have fallen in love with our unique flavor and style but live far away and can't stop in regularly. It's also a great option for those who have moved out of Chicago but miss the taste of our famous pizzas.
Follow Pequod's Pizza
True Pequod's fans can check out what we're up to on social media. You'll find out what special deals we're offering, get to see pictures of our mouthwatering pizzas and connect with us to tell us about your favorite Pequod's pizza and toppings. We're out there on Facebook, Twitter, and Instagram, so give us a follow, and tell us what you like about our one-of-a-kind pizza pies.
Are you ready for some Pequod's Pizza? We'd love you to stop by and dine in or pick up a pizza today. You could even get your pizza delivered either fresh or frozen so that you can satisfy your craving for our famous caramelized crust that you won't find anywhere else.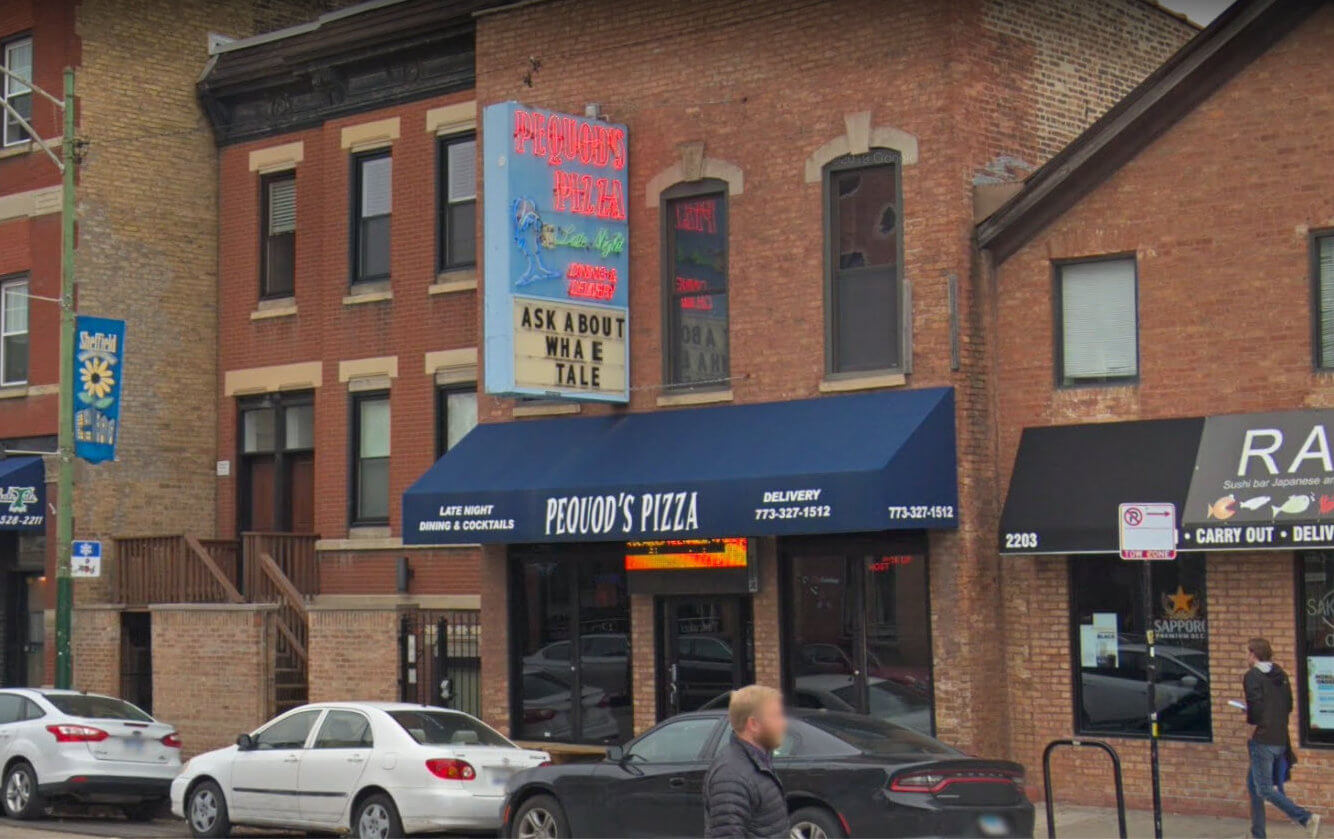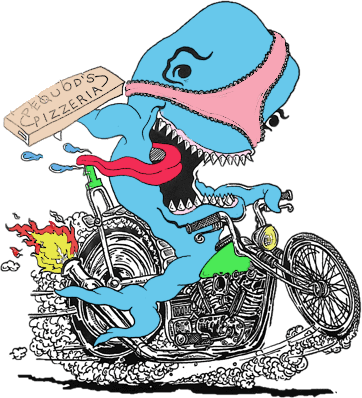 We are open
Monday – Saturday: 11am – 2am (Pan Pizza Cut-Off Time 1:40 AM)
Sunday: 11am – 12am (Pan Pizza Cut-Off Time is 11:40 PM)