Pequod's Morton Grove  SUBURBAN Drop Off
 pequod's DELIVERY range has extended thanks to our partnership with dwell social!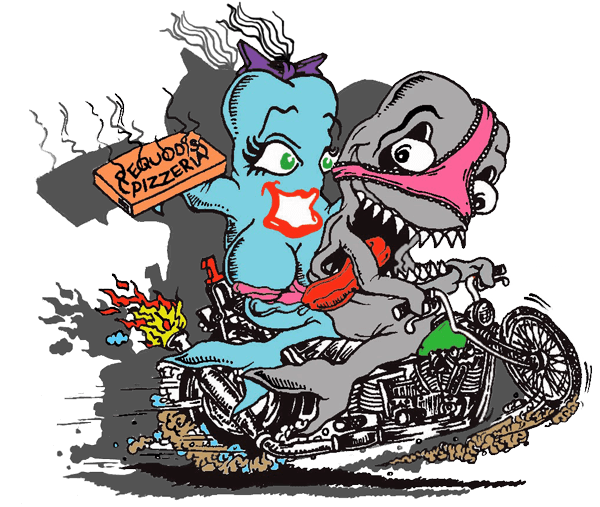 Delivery charge base price varies depending on the city which you are located.
Extra Delivery Charge – based on total amount of the order:
$100 – $150 = $5.00
$150 – $200 = $8.00
$200 – $300 = $10.00
$300+ = $15.00
 Pequod's Pizza's partnership with DwellSocial has extended our delivery zone to many cities.
Cities
Naperville, Highland Park, La Grange, Grayslake, Elgin, Park Ridge, Darien, Grayslake, Mount Prospect, Oak Park, Beverly, Wheaton, Glen Ellyn, Oak Brook, Elmhurst, Buffalo Grove, Palatine, Orland Park, Downers Grove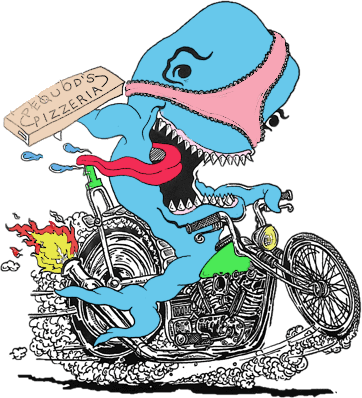 We are open
Monday – Thursday: 11:00am – 10:30pm (Pan Pizza Cut Off Time 10:10pm)
Friday: 11:00am – 12:30am (Pan Pizza Cut Off Time 12:10am)
Saturday: 12:00pm – 12:30am (Pan Pizza Cut Off time 12:10am)
Sunday: 12:00pm – 10:30pm (Pan Pizza Cut Off Time 10:10pm)
We know how much people love Pequod's Pizza, with its caramelized crust, tantalizing sauce, and generous toppings, and we want those who live in Chicago's suburbs to have an opportunity to enjoy what we offer. That's why we've partnered with DwellSocial to help bring our famous and delicious pizza to an expanded community. If you're wondering how you can get the taste of Pequod's Pizza delivered right to your door, then you've come to the right place. We've detailed all the answers below so you can get a slice of what you crave.
Get Pequod's Pizza Delivery in Highland Park, IL
The pizza at Pequod's place is truly a staple among Chicago's residents. Until recently, we could only deliver our deep-dish pies to those living fairly close to one of our two locations in Chicago or Morton Grove. But our new partnership with DwellSocial means our menu offerings can come to you, even if you live in Highland Park.
All you have to do is place your order by choosing the size and toppings you want on your pizza, along with any sides or drinks, and then DwellSocial sets a time and location for you to pick up your meal. This means you don't have to fight traffic driving into the city to get one (or more) of our top-rated caramelized crust pizzas.
How Does DwellSocial Bring Pequod's Pizza to You?
Through our partnership with DwellSocial, Pequod's Pizza delivery is now available in Highland Park, but you might be wondering how it works. Well, you'll start by downloading its app or checking its website to find out when it'll doing a Pequod's Pizza event in the area. The next one happens on Jan. 29. Then, you place your order through the app or website.
You must submit your order for the upcoming event by 3 p.m. on Jan. 28. This allows us enough time to prepare your food and DwellSocial drivers time to pick up your order and bring it to the specified location. DwellSocial combines the orders of many people in Highland Park who want to enjoy a tasty slice of Pequod's Pizza to make its delivery system work. It means that instead of fighting traffic to drive to the city, you can drive a few minutes up the road, pick up your pizza, and be home to enjoy it quickly.
What Is the Cost for DwellSocial Delivery to Highland Park?
DwellSocial does its best to keep delivery costs low. It works with us, its drivers, and our customers to ensure that prices remain as low as possible while still providing a good wage to those making the deliveries. By creating events that combine many orders from one location, DwellSocial maintains reasonable delivery prices.
Included in its price is a reservation fee for organizing and managing the delivery of your food, tax, and an 18% fee for compensating drivers for their time and effort. Keep in mind that no tip is required, as it uses the 18% fee to help drivers pay for gas and other expenses.
If you want to get Pequod's Pizza in Highland Park, check out DwellSocial. We're so glad to have partnered with it to make our pizza available to more people.
When you get a craving for a slice of delicious Pequod's Pizza, nothing else will do. Unfortunately, we know that it can be challenging for those who live in outlying areas like Downers Grove, Illinois, to get into Chicago to stop in at Pequod's and satisfy their craving. However, we've come up with a great solution to bring our famous pizza pies to an extended network of areas outside our normal boundaries. Are you curious about how you can get the Pequod's Pizza you love delivered to your neighborhood? Then keep reading to find out about our partnership with DwellSocial.
Get Pequod's Pizza Delivery in Downers Grove, IL
Until recently, Pequod's Pizza was only available for delivery within a limited range of our two locations in Chicago and Morton Grove. But we've joined forces with DwellSocial to expand the borders of our typical delivery route, which will now include Downers Grove. This means that you won't have to drive all the way into the city to enjoy some Pequod's Pizza with its signature caramelized crust, savory sauce, and fresh toppings. Check out DwellSocial to find out when its next event is in the Downers Grove area to ensure you don't miss your chance to get your favorite pizza.
How To Use DwellSocial for Pequod's Pizza Delivery
Using DwellSocial to get Pequod's Pizza delivered to you is simple. Start by downloading its app or going to its website. Once you're there, look at when the next Pequod's Pizza event is. Currently, you can find that it'll be bringing Pequod's Pizza to Naperville-North on Jan. 17 or to Clarendon Hills on Jan. 26, both of which are just a short drive from Downers Grove. You can place your order through the app or website by 3 p.m. the day before the delivery date. On the day of delivery, head to the pickup site and grab your meal.
Know the Cost of Pequod's Pizza Delivery Using DwellSocial
You'll pay for your food through the DwellSocial app or website after you place your order. The team at DwellSocial works with us, our customers, and its drivers to keep its delivery fees as low as possible. It adds a reservation fee to cover the cost of managing and organizing your order and its delivery, and you'll also have taxes and an 18% fee to cover the cost of bringing your food all the way to Downers Grove. The convenience of being able to enjoy a slice of Pequod's Pizza is worth every penny.
We hope you're as excited as we are about our new partnership with DwellSocial. It will allow us to send our pizzas further from the city than ever before. Order yours now.