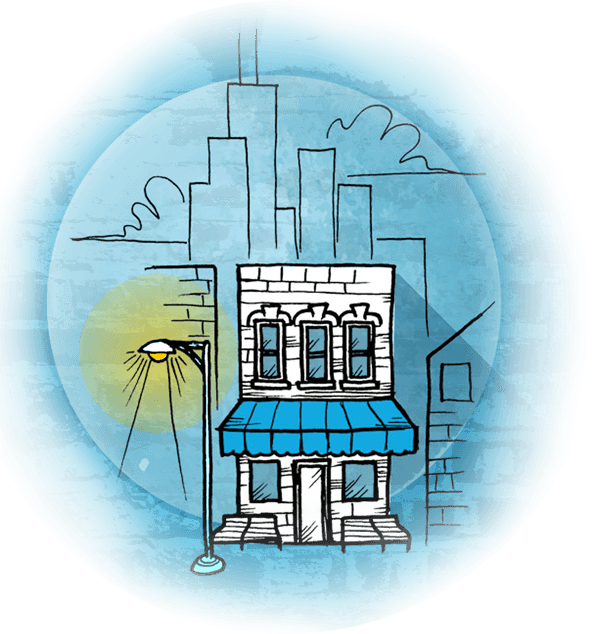 DEEP DISH PIZZA IN LINCOLN PARK, CHICAGO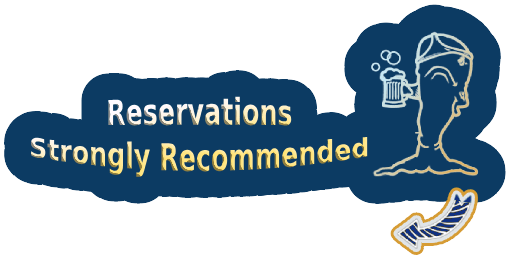 Order Pequod's award-winning pizza, appetizers, sandwiches and pastas for delivery, dine in, or carry out at our Chicago location in Lincoln Park.
$7.95 chicago LUNCH SPECIAL
Available Monday through Friday 11AM – 3PM
For Dine In, Pickup, Or Delivery in Chicago
7″ Cheese Pan Pizza
Best Lunch Special in Chicago – $7.95 for personal pizza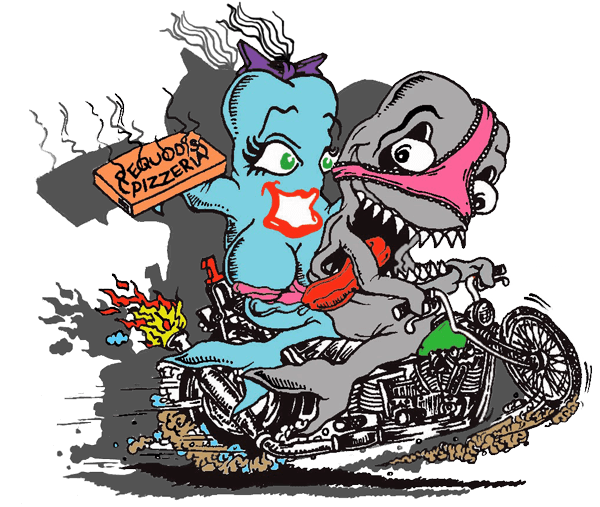 WAITING FOR CHICAGO'S BEST DEEP DISH PIZZA JUST GOT EASIER
Enjoy our hospitality at WhaleTale… Only 22 Steps Away
Included with the culture of Chicago's best pizza is, unfortunately, the dreaded wait…Pequod's Pizza in Chicago is no exception, however, it's our attention to those waiting where we stand alone. Looking to appreciate both our long-standing Chicago pizza patrons and newcomers alike, our Pequod's hospitality has expanded into the steps-away Whale Tale Chicago Restaurant and Bar. We will never make our wait as good as our pizza, but we are trying. #WaitAtTheTale
Email us to book your next private party room in Chicago! We have Wi-Fi and monitors available for any event. We offer a private party room for birthdays, children's parties, staff parties, anniversaries, special occasions, corporate meetings, holiday parties, media events and more!
Accommodations are subject to change based on the rules and regulations set forth by the City of Chicago on the day of the reservation.
Ways to Enjoy Pequod's Pizza
Dine-In
Walk-in availability is limited at Pequod's, especially during the busy evening dinner rush, so it's highly recommended that you submit a reservation request. If you're seeking a table for 12 or more people, fill out the information listed on the website, and one of our staff members will get back to you promptly. You can also call the restaurant directly to make a reservation. Dine-in times at the Chicago location include the following:
Monday through Saturday from 11 a.m. until 2 a.m.
Sunday from 11 a.m. until midnight
Carry Out
For carry-out orders, the times are the same for dine-in. However, on Friday and Saturday from 4 p.m. until 9 p.m. and Sunday from 5 p.m. to 8 p.m., pickup is at nearby Whale Tale (2211 N. Clybourn Ave.). This bar sits only 22 steps away from Pequod's, so you don't need to travel too far. To ensure a smooth transaction, we ask you to adhere to the following guidelines when picking up food at our Chicago location:
Wait for a text confirmation that confirms your order is ready. If you have a T-Mobile or Sprint cell phone, you will not receive a text, so let the host know when you arrive.

Arrive at the designated pickup location.

Provide your order number to receive your food.
For any carry-out-related questions, text 773-485-7761.
Delivery
If you prefer to have your order delivered, Pequod's has you covered as long as you live within the delivery area. The delivery charge within a 2-mile radius of the restaurant is $5.95. For deliveries that extend past two miles, a delivery fee of $7.45 will be charged. Additional rates apply for orders over $100. 
Please take note that to ensure that your pie arrives as hot as possible, your delivered pan pizza is uncut. However, if you prefer to have your pizza cut, simply mention it during your order.
Place your order via the website or by calling in. Chicago-area delivery locations cover most of northern Chicago, including Lake View, Lincoln Park, Near North Side, North Center, West Town, and most of Logan Square. If you live near one of these spots and aren't sure if Pequod's delivers, simply pick up the phone and ask. Delivery hours include the following:
Monday through Saturday from 11 a.m. until 2 a.m.
Sunday from 11 a.m. until midnight
History of Pequod's Pizza
Regularly listed as serving some of the best pizza in Chicago, Pequod's Pizza is home to the pan-style deep-dish pizza with a caramelized crust. Just minutes from the bustle of downtown Chicago in the Lincoln Park neighborhood, Pequod's has been a staple in this area for more than 40 years.
Since 1970, Pequod's Pizza has served some of the city's most mouthwatering pan pizzas. Our original location, which still operates in Morton Grove, was the brainchild of the late Burt Katz. He sought a way to bring his signature caramelized crust from Gullivers Pizza & Pub, which is still in existence in nearby Rogers Park.
Katz stayed at Pequod's until 1986, when he sold the business to new owners, and in 1992, these new owners opened a second location in Lincoln Park. The Lincoln Park neighborhood is the perfect spot for nature lovers since it has a bevy of parks, the Peggy Notebaert Nature Museum, and the Chicago Lakefront Trail. It's also a shopper's paradise with numerous beautiful boutiques lined in historic row homes. Once you're done exploring the outdoors or shopping to your heart's content, you can head over to Pequod's to refuel.
Pequod's is regularly featured on food and restaurant television shows, in national print media and on food and travel features. Pequod's has earned so many local and national "Best Pizza" honors that it's difficult to list them all. Families, couples, friends, colleagues, foodies and tourists from all over the world visit Pequod's to try our award-winning pizza.








PEQUOD'S RESTAURANT GROUP
© 2019 Pequod's Pizza